Marble Polishing & Concrete Polishing in Toronto!
Marble Express is the Surface Cleaning, Polishing & Sealing Specialist servicing the GTA.
Welcome to Marble Express – the company with a 5-star rating in Google Local Business Reviews and 10/10 rating with Homestars! If you are looking for a reputable marble polishing and restoration company, or concrete polishing company in or near Toronto, your search ends here! We service both residential and commercial properties.
Marble Express specializes in restoration, polishing, cleaning, sealing, repair and maintenance of marble, concrete and all other natural stone floors, walls, countertops and bathrooms. As you can expect from the one more experienced companies in the region, all work is carried out to the highest quality! Your 100% satisfaction guaranteed.
We follow and use dust-free technology to restore and finish marble, travertine, terrazzo, limestone, slate, concrete, granite, porcelain and ceramic tiles. No matter, how small or large your property is, our professional technicians are proficient in handling all marble polishing and concrete polishing projects with utmost efficiency. We only use the highest quality polishers and sealers and our mission is to make your interior floors and surfaces look beautiful and luxurious.
Marble Express brings your floors and surfaces back to life! Call us today on 647-771-5991
Why Choose Us
With years of experience in the industry, we take pride in offering a 100% satisfaction guaranteed services to our clients.
Quality & Durability
Our technicians are committed to providing quality surface polishing and restoration that lasts for years.
100% Satisfaction
We know the value of your investment and promise to provide efficient services to ensure your satisfaction.
High Quality Methods
We make use of high quality and non-acidic cleaning products and sealers to bring your floors brilliance back.
Affordable Pricing
Whatsoever be your refinishing needs, our service costs are reasonable with no hidden pricing or charges.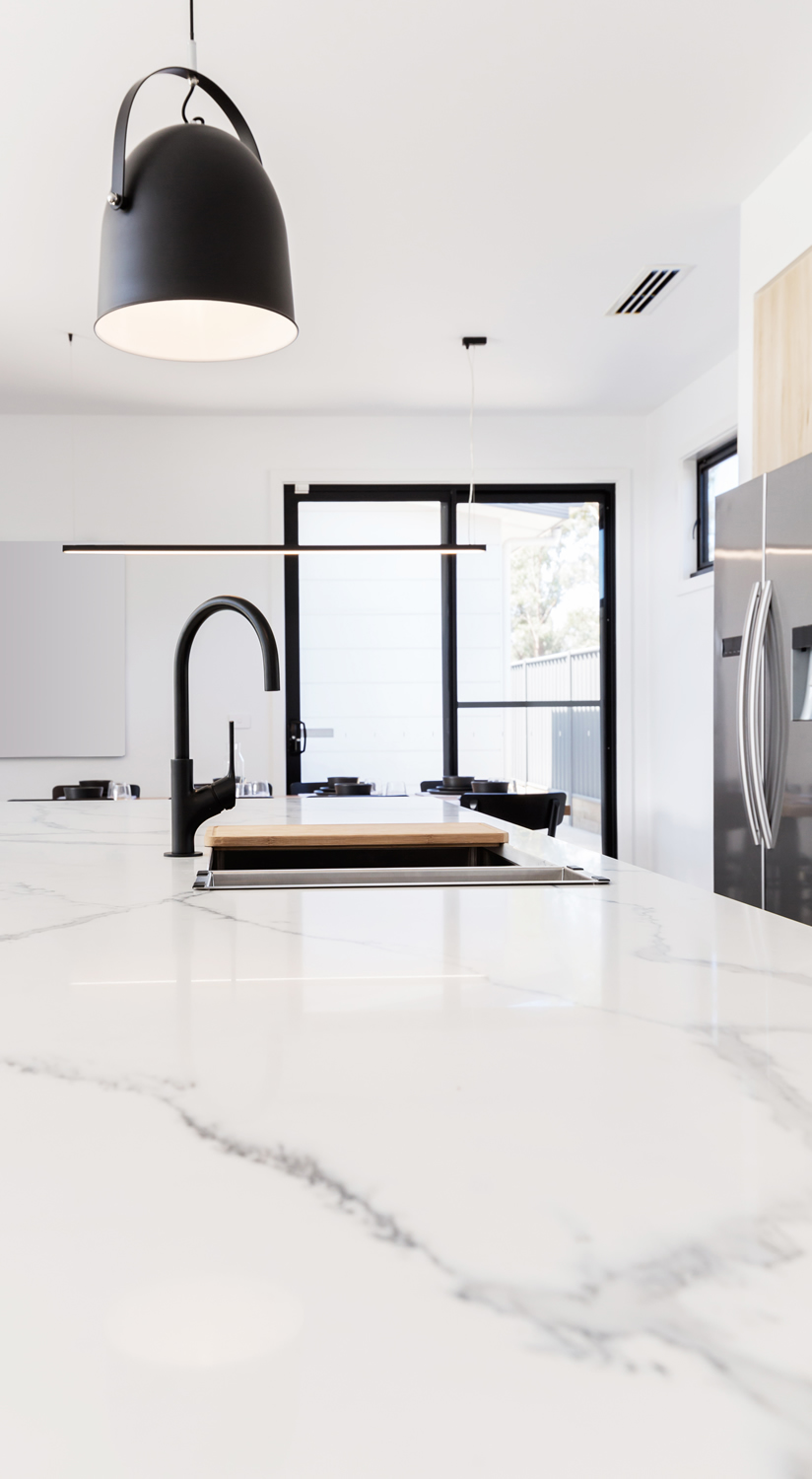 What our clients say...
Terry did a great job at a fair price - scheduled in advance, came on time, did a great job of bringing the shine back to this abused hallway marble tiles and left it spotless clean. Highly recommended - will be using his services for other jobs in the future.
Hallway Marble Tile Polishing
Tile & Stone Contractors review in Toronto
Terry came as scheduled and got right to work, took the care and estimated time to refinish the marble in my ensuite. Looks great and recommended him same day to a friend who needs their marble table refinished.
Resurface Marble In Bathroom
Bathroom Renovation review in Maple
Terry refinished our marble countertops and floors beautifully, He is professional, responsible and a pleasure to work with, and did his beat to accommodate our timeframe and the other trades. Excellent workmanship and very reliable.
Marble Refinishing
Floor Laying & Refinishing review in North York
Terry did an amazing job on repairing the stains on our Marble Bathroom Counter Tops. He arrived on time and was very professional and well priced. He will be definitely saved in my phonebook for all Stone repairs. 10 out of 10
Bathroom Marble Counter Tops
Terry was punctual ,knowledgeable and truthful. In explaining what I could expect he actually underestimated his ability to solve my problem. He speaks softly and delivers big time - not your typical fast talking underperformer.I couldn't be more pleased.
Travertine Restoration
Mississauga
If you're like me, and expect nothing but perfection you will be happy with hiring Terry. He took his time to bring back my shower and Ensuite marble floors to life, I damaged the floors by using the wrong cleaning products. Very impressed with his work. I would definitely recommend him to everyone.
Master Ensuite
Bathroom Renovation review in Toronto
Terry ensured the job was completed 100% to our satisfaction. He was a perfectionist when it came to detailed finishing and he was a pleasure to work with. I highly recommend him for anyone needing work done on their marble.
Bathroom Marble Polishing
Bathroom Renovation review in Burlington
Marble Express arrived in less than a week to polish the surfaces of our marble shower walls, counter tops and some marble floor tiles. They were very professional in their attitude and did an amazing job on the surfaces, all looking brand new again.
Fixing Etch Marks On Marble Walls And Countertops
Tile & Stone Contractors review in Oakville
Terry was great! He worked very hard and made my limestone floors, like new again! His price was reasonable and he was here when he said he would be. I highly recommend Marble express restoration!
Thanks Terry
Limestone Floor Restoration
Floor Laying & Refinishing review in Mississauga
I had a contractor make a mess of laying a marble floor on a sloping floor surface and was told by another contractor that it would need to be pulled up. Called Terry who levelled all of the floor so that the raised edges were all removed. It is now perfect! Left the room clean with a gorgeous smooth floor. He is a pleasure to work with and reasonable pricing given the extent of what he had to do.
Great Job!
Tile & Stone Contractors review in London